This is a guest post from the Lowell Milken Center of Fort Scott, Kansas
Irena Sendler the Hidden Holocaust Hero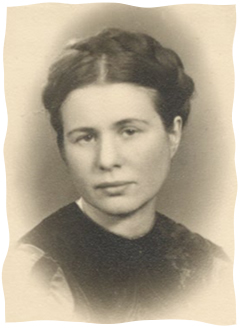 Recent memorial commemorations for the 70th anniversary of the Warsaw ghetto uprising new interest has sparked new interest into the actions of Polish non-Jews who assisted their country's Jews during the Nazi occupation.
Some rescuers joined in the Warsaw ghetto revolt, others forged identity papers that allowed Jews to live underground and some hid individual Jews who were able to flee the Germans' murderous "aktionen" and ghettos. One such rescuer, Irena Sendler, managed to save over 3000 Jewish lives. Yad Vashem recognized her in 1965 but there was no follow-up until a group of Uniontown Kansas schoolgirls heard rumours about Sendler's wartime endeavours. The schoolgirls embarked on a wide-ranging research project to learn more about Irena Sendler and to publicise her incredible story.
Irena Sendler worked for the Warsaw Department of Social Work when the Nazis invaded Poland in 1939. The department's social workers attempted to help the Jews who were displaced and impoverished by the Nazi invasion and Irena expanded on these efforts as a member of the underground Zagota organization.
In 1943 the Warsaw ghetto was established. Sendler obtained forged documents that identified her as a nurse who specialized in infectious diseases which gave her free passage into the ghetto.  Sendler quickly realized that she could be most effective if she concentrated on helping Jews escape. She decided to focus on removing children from the ghetto because Zagota believed that it would be easiest to hide children.
Sendler started by smuggling street children out of the ghetto but she soon expanded her activities. She walked through the ghetto and knocked on the doors of families whose children were still alive to try and convince the parents that their children's only chance of survival lay with escape.
More than 50 years after the war Sendler described the anguish of those conversations. "I talked the mothers out of their children. Those scenes over whether to give a child away were heart-rending. Sometimes, they wouldn't give me the child. Their first question was, 'What guarantee is there that the child will live?' I said, 'None. I don't even know if I will get out of the ghetto alive today."
Sendler and her Zagota comrades had several methods that they employed to smuggle children out of the ghetto. Small children were sedated and hidden under tram seats, in bags or toolboxes or in carts under piles of garbage or barking dogs.  Older children could be walked out through the sewer system that ran underneath Warsaw or via a break in the Old Courthouse that sat on the ghetto's border.
Once a child was smuggled out of the ghetto it was vitally important to find a secure hiding place for the child as soon as possible. Zagota members forged documents, identified sympathetic Polish families and brought the children to safe hiding places in orphanages, convents and with local Polish families.  Sendler recorded each child's name together with his or her hiding place hoping that, after the war, the children would be reunited with their families or, at the least, with their Jewish community. These "ID records" were written on tissue paper and then stuffed into glass jars which Sendler buried in a neighbour's garden.
The Warsaw Ghetto fighters revolted against the Nazis in April 1943. Within months no Jews remained in the area. Sendler, whose code name for her underground activities was "Jolenta," was placed in charge of the welfare of Jewish children by the Zagota underground. Sendler continued to try and identify Jewish children who had, somehow, been saved from the transports and mass shootings and she continued to move more children into hiding.
In October 1943 the Gestapo arrested Sendler She was brought to the infamous Pawiak prison where the Germans tortured her but Sendler did not reveal any information about her Zagota comrades or the children's whereabouts. The Nazis sentenced Sendler to death but Zagota members bribed a German guard and effected her release from prison, just hours before her scheduled execution.
In 1999 a group of schoolgirls from Uniontown Kansas heard about Sendler. They embarked on an extensive research project about Sendler's life. This project, called Life in a Jar, evolved into an extensive body of research and resource material which is available as a website, a book and as a theatrical presentation.