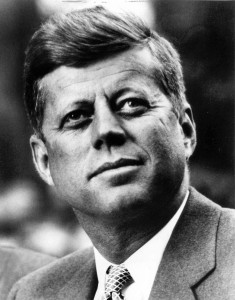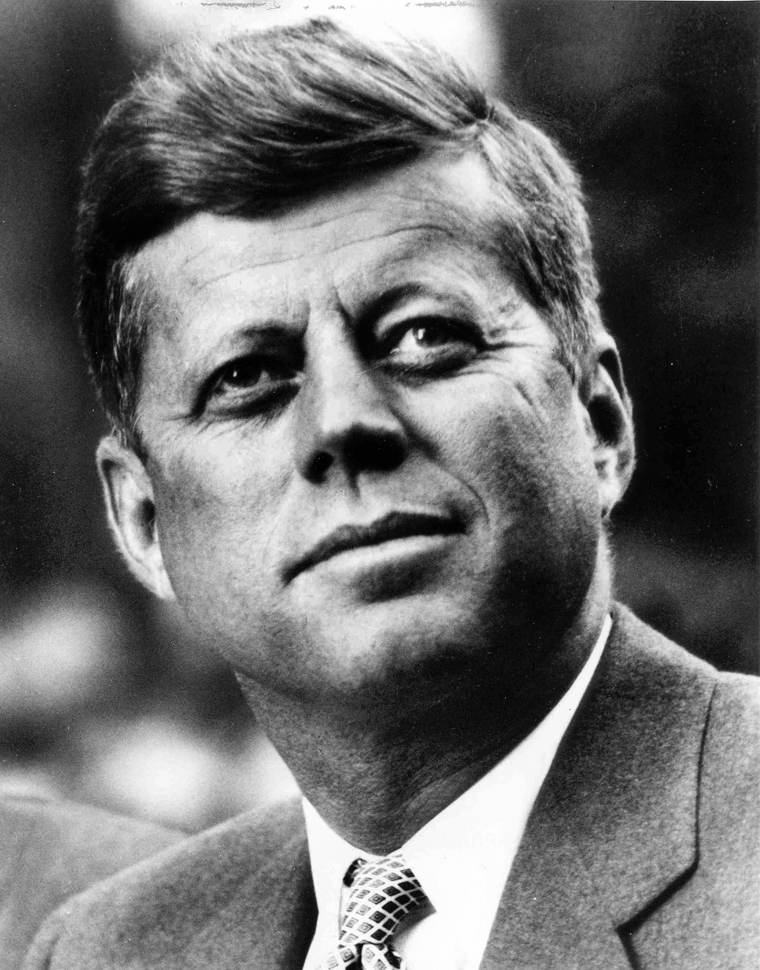 No apologies for being off-topic on this day of days.
For today's teenagers and twenty-somethings the defining moment of their young lives was probably 9/11.
For me, it was the assassination of President John Fitzgerald Kennedy on November 22nd 1963.
I was only a child at the time but the hazy memories and indecipherable TV images were seared into my mind and have remained an abiding obsession.
I don't recall in detail the events of that evening. The half century since has added false memories, no doubt.
I recall sitting in our lounge in North West London in front of a TV which today would be an object of curiosity and derision; a screen no bigger than those on a laptop computer, but square with rounded corners, and in 'black and white'. In reality it was more grey-blue.
I remember seeing the US TV pictures taken from behind the motorcade, and the horrific site of Jackie Kennedy climbing out of the car onto the trunk. The real horror of the assassination would only hit home years later when I saw the Zapruder footage in colour. I can't watch it any longer.
Then I remember the BBC actually shutting down and playing funereal music – probably Beethoven.
Even though I was young, Kennedy's charisma had made him a hero for me. His speeches, his good looks and charm were intoxicating. He had recently visited London. He had declared that a man would walk on the Moon by the end of the decade. He and Jackie were the most glamorous couple in the world – and they knew it.
We did not know then all the scandal and the peccadilloes  and the corruption. Kennedy was the future. It was the beginning of the 60's; the Beatles had just changed the world; it was a very exciting time.
Then this.
I believe I saw Lee Harvey Oswald shot live by satellite. That was a very traumatic event for a young boy.
A few years later – perhaps it was the 5th anniversary – the Sunday Times did an extensive piece on the the details of the events of that day. I wrote a poem  – I don't have it now – based on that article. I would, as an adult, buy books, read articles and watch TV documentaries. I would shout at the film 'JFK' telling the actors it was all wrong, it didn't happen that way.
Every year since; yes, every year, this day, the 22nd of November, has been Kennedy day. This was the day when the world penetrated my life and I became aware that the it was not always safe, just or pleasant. It was the day that will always leave us wondering – 'what if' – what if he had lived.
The following day, November 23rd 1963 'Dr Who' was first broadcast and I was in front of that same old TV watching, spellbound. Those early episodes had an atmosphere that was claustrophobic and menacing.  But just as the Beatles had captured the world of music, so Dr Who captured the imagination of my generation; we couldn't get enough of the Daleks and the Cybermen.
The series, which now looks quaint and dated, was a new world of science fiction and special effects. It never really scared me but it enthralled me. The second coming of Dr Who after a hiatus of 15 years has had a similar affect to the first series with a string of brilliant actors and imaginative stories. I admit, I don't watch it that much but I found David Tennant compelling, even when overacting.
When I was a kid I bought a little Dalek which used to move around on a ball bearing. I bought others models, collected picture cards, bought annuals and even went to see the film starring Peter Cushing and Roy Castle.
There is something in our nature which clings to cultural icons and approaches a kind of religion or cult or simply becomes today's folk culture and fairy tale; a super-hero, indestructible, yet vulnerable with his disciples facing down evil and dispensing goodwill and righteousness. Dr Who is a messianic figure that makes us feel that evil can be defeated by good and that the most intractable problems and dangers can be dismantled by optimism and hope.
Is not Dr Who a bit like Kennedy?