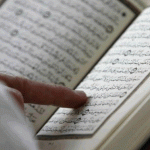 I have always determined that this blog is not propaganda but tells the truth even when it hurts.
Last Friday a mosque in the West Bank town of Yasuf was vandalised; a library of holy books was set on fire and graffiti in Hebrew was written on he floor of the mosque. Apparently these graffiti were of a racist nature. In addition there was mention of "price tag" which is the extreme Jewish right-wing settler strategy to make the Israeli government pay for every concession it makes with regard to settlements, most notably the recent settlement freeze announced by the Netanyahu government in response to US pressure and as a statement of Israel's genuinely seeking a return to the negotiating table.
I condemn this attack completely and without reservation. It is morally inexcusable; to set fire to any building to promote any cause is irresponsible in the extreme and potentially a risk to life; it goes against Jewish law to make unjustified attacks against any holy site and, therefore, the perpetrators are breaking their own moral code.
But such an act goes beyond just moral turpitude. It blackens the name of Israeli Jews and endangers the life of Jews everywhere who may be subject to retaliation. It does what it sets out to do: risk any peace initiative, cause more fear and hatred in the hearts of Palestinians. It also provides an excuse for future violence and gives fuel to those who want to label and libel all Israelis and Jews for the actions of a few.
The Jerusalem Post reported some reactions which are instructive:
Defense Minister Ehud Barak condemned the attack. In a statement issued by his office, Barak said he viewed the attack with grave severity and called it "an act of extremism designed to hurt any attempt by the government to make progress" toward renewing peace talks with the Palestinians. Barak said he had instructed the defense establishment to find those responsible as quickly as possible…..

Kadima and opposition leader Tzipi Livni [said] that the vandalism was a "severe, despicable act of provocation" and stress[ed] that the perpetrators must be brought to justice.

"While a human rights march goes on in Tel Aviv, in Samaria extremist elements set fire to a mosque," she said during a Herzliya speech on Friday afternoon. "We must turn to introspection and contend with what is happening within Israeli society."…..

Danny Dayan, head of the Council of Jewish Communities of Judea, Samaria and the Gaza Strip said in response to the incident that he hoped police would find those responsible. "Whoever did this is not helping the settlements," Dayan said. "This is a wrong and foolish act."
In contrast, right wing activists and politicians pointedly refused to condemn the act and blamed the government – a sad reflection on some elements in Israeli society.
But let us, nevertheless, reflect briefly; as despicable as this attack was, such attacks against holy sites are rare; no-one was injured although in scuffles with police afterwards there were minor injuries; the building was not destroyed. None of this is an excuse or mitigation but I am suggesting that the intent here was more against Israeli government policy than against the Palestinians, but I'm aware that such niceties may be lost of many.
Sometimes positives come from such heinous acts. Ha'aretz also reports:
Chief Ashkenazi Rabbi Yona Metzger on Monday visited the West Bank village of Yasuf, where days earlier a mosque was torched allegedly at the hand of settlers angry over the 10-month construction freeze.

"I came here to expression my revulsion at this wretched act of burning a place holy to the Muslim people," Metzger told the residents after he was escorted into the village under the protection of the Israel Defense Forces and Palestinian police. "This is how the Holocaust began, the tragedy of the Jewish people of Europe." …..
On Sunday, a delegation of Israelis from the West Bank settlement bloc of Gush Etzion brought copies of the Koran to villagers to replace those destroyed in the attack.

The group, led by peace activist Rabbi Menachem Froman, met the village elders at a nearby checkpoint after being held up for several hours by the IDF.

"Our going to the village can bring about a resolution of the conflict," said Froman, of the southern West Bank settlement of Tekoa.

"The people who spread hate in the region are those who invented the method of 'price tag.' They should be cast out of here," Froman said, referring to the term used by right-wing activists for actions opposing anti-settlement moves by the government.

"We want to create new conditions between Jews and Arabs. Arson in a mosque is an attempt to sow hatred between Jews and Arabs. Jewish law also prohibits damaging a holy place." Froman said.

At the end of the meeting, Froman presented a Koran to the village leader, Munir, who thanked the delegation for "coming here to identify with us against violence."
Whatever your views on settlements, this at least shows that the perpetrators of the crime are a minority, a dangerous minority, and Israel must act against them to protect Palestinians and also prevent an escalation.
So far the response from the Palestinians is muted which is a positive sign – but things can change quickly.
There is also a clear danger here for Israeli with the tactic of "price tag" creating an internal problem for Israel which will be exploited by those who want to bash Israel and cause a potentially dangerous fault-line in Israeli society. The fault-line has existed for a long time but could now become seismically active.