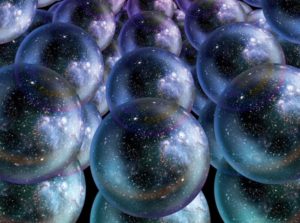 I wrote here about waking up one day and finding that a vile anti-Zionist was leader of the Labour Party.
Since writing that blog post I am more convinced than ever that at some point during the  last few months I did, indeed, pass through a wormhole into an alternative universe.
You don't believe me? Well, that's because you are denizens of that universe and I am a mere interloper who has lost his way and is desperate to get Back to the Future.
Look. In my universe, the Premier League is won by Manchester United, Manchester City, Arsenal or Chelsea. In your universe, Leicester City, a club of no known provenance, wins the Premier League. It may be normal for you, but not for me.
In my universe it is surely beyond credible that Wales would even qualify for Euro2016 let alone win their group. In your universe they end up as semi-finalists. It's as if the laws of nature have been torn up. I would have to qualify that incredulity by observing that England's performances appear impervious to whatever universe they are inhabiting.
Did you know, for example, that Novak Djokovic does not lose to someone ranked 41 in the world at Wimbledon? But he does in your universe.
Although sport is of the utmost importance, replacing religion, in my universe – let's call it U1 from now on – in your universe (U2) it appears its place is taken by politics.
I now inhabit a universe in which the UK will soon be on its way out of the EU, Michael Gove might be Prime Minister and Boris Johnson's political career is toast.
It's all about the Law of Unforeseen Consequences (LUC). Well, in U1, where, I presume, none of this has happened, we didn't foresee this .
But, I am trapped in U2 (no, nothing to do with Bono) and, by the way, if anyone knows a way back – maybe Professor Hawking (you do have a Professor Hawking, don't you?) has created in U2 a method whereby I can return to the status quo ante – please let me know.
On the theme of the LUC, you guys in U2 voted for a Conservative majority, whereas in U1 David Cameron was expecting a coalition and, for all I know, is currently in power with Nigel Farage. Therefore, he thought it a clever ploy to agree to a referendum on EU  membership in the Tory party manifesto, which in U2 is known as Brexit. This was a sop to the Eurosceptics in his party and a device to win over potential defectors to U(2)KIP.
But what happened, my (now) fellow U2ers? He went and bloody won a majority. Instead of shutting up the Brexiters and putting Boris back in his box, he ended up having to have that referendum.
And here I am, in U2, no way back (Hawking?).
OK, I guess there are some unintended positives under the LUC; for example, having lost 10% of the value of my (Self-invested) pension overnight, and then finding sterling at its lowest against the dollar since 1985, my pension has more than recovered, the FTSE is at its highest for many months and only my bank stocks are looking a poor investment. Who knows – maybe your U2 Brexit will be good for the economy after all and I won't have to pester Professor Hawking.
However, I did warn everyone that, if Brexit became a reality, the Scots would be justified in pushing for a second Indyref, and this time they would vote to leave the Union. What I didn't contemplate was that Brexit would give the Northern Ireland Nationalists extra grist to their aspirations to unify the island of Ireland and stay within the EU.
I am pleased to say that in U1 Europeans in the UK feel welcome here, add significantly to our national story, our culture, our natural impulse to tolerance and our instinct for hospitality. This Europeanism makes browsing the aisles of Tesco (other stores are available) like a waltz through the culinary predilections of Europe. Who has not been drawn to fare on sale in the Polish section and not marvelled at how so much can be described with so few vowels in a language that appears to have been written in a cipher or by someone throwing the contents of a Scrabble bag in the air as a method of deciding nomenclature? (Apologies to my Polish colleagues).
Back in U2 those same fine folk are now subjected to abuse from a minority who have been emboldened by their perverted reasons for voting for Brexit (instead of the majority more nobly motivated). No doubt, this will die down, but it is not only Jews and Muslims now who are feeling the discomfort of being despised by random strangers.
And then there's the Labour party. In U2 the party has allowed itself to be infiltrated and taken over by an unsavoury group of Marxists, Trotskyists, anti-Zionists and delusional 'progressives'.
In U1 the Labour Party was a centre Left party with politicians of stature who respected the traditions of the UK Parliament and its flawed, but workable democracy. We in U1 may have disagreed with their policies and you might have voted for other parties, but at least they were, before Miliband, a credible opposition who could challenge the government and call it to account.
In U2 the Labour Party is run by a cabal with no respect for its own parliament, its own MPs or the electorate. Furthermore, it has presided over a plethora of anti-Zionist and anti-Semitic 'incidents' that have made the majority of Jews in this country more uneasy than at any time since 1948.
This culminated in an event beyond parody where the launch of Shami Chakrabarti's anodyne report on anti-Semitism (and other forms of prejudice) within the Labour Party resulted in its leader using one of the comparisons of Israel excoriated by  Chakrabarti in her report and a Jewish MP being verbally harassed and 'outed' with a classic anti-Semitic trope.
These things just didn't happen in U1, I can assure you. Yet, this is another example of the LUC; give the members of the Labour Party one person-one vote – just like a referendum – and you don't achieve democracy, what you achieve is a parallel democracy to the parliamentary system that has served this country for almost 400 years. Plebiscites and referendums are dangerous tools, and democracy is so nuanced and so finely balanced in the UK that you meddle with it at your peril. These tools are usually used when the launcher is expecting to retain the status quo and is demonstrating his or her democratic credentials whilst doing whatever they can do to guide the process towards their own desired result. This was true of Indyref where the government just prevailed, but in Brexit they came a cropper.
And what of 'austerity', which Labour and its cohorts thought – ha, ha – that they could dispose of by borrowing and spending on public services? Silly idea in U1, but in U2 George Osborne has loosened fiscal policies, signalling an end to full Austerity, and trailed an increase in borrowing to invest in public works to stimulate the economy and avoid a recession.
So we U1ers are justified in asking why the hell he couldn't do that when the economy was, reportedly, so strong. It seems paradoxical to an ignorant U1er, like me. It might just pull the policy rug from under the feet of the Labour Party – or Labour Parties – because another result of the LUC is the possibility of the Labour party becoming a covert, or not so covert, Trotskyite Party and the 170 MPs who voted no confidence in their leader forming a new party. Wouldn't it be something if we had 170 by-elections as anti-Corbynistas refuse to  take the whip, resigning from the party and, perhaps, creating a realignment in British politics. Maybe that's one for U3. Whatever happens, the Parliamentary Labour Party must find a way of reconciling the clear antagonism of the party members to elected MPs who face the threat of deselection. One thing for sure, party conferences this year should be great theatre.
In the meantime, Nicola Sturgeon might be enjoying an extended period as leader of Her Majesty's Opposition – something else we U1ers would never have predicted.
O brave new world that has such people in't!
PS One of the leading proponents of the multiverse is the renowned physicist Dr David Deutsch. In U1, around 1970, we were at school together. I played him at chess – and won (ahem). Little did I know that almost half a century later I'd experience the reality of his great theory first hand.