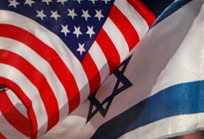 How often have we heard from anti-Israel voices in the US that their tax dollars are 'paying for this' followed by images of dead babies and bulldozed homes etc.
Not long ago ynetnews.com published an interesting story about Israeli investment in Massachusetts bringing employment and wealth generation.
Headlined: Study: Israeli innovation contributes $2.4B to Massachusetts economy the article continues with some revealing facts; and remember, this is just in one state of the Union.
A groundbreaking study released recently at the New England-Israel Business Council's 2010 Life Sciences Summit at Brandeis University in Waltham, Massachusetts revealed the scope and impact of Israeli related businesses on the Massachusetts economy.




The new study, "The Massachusetts-Israel Economic Relationship," conducted by Stax Inc., an independent global strategy consulting firm, shows the impact of Israeli innovation and entrepreneurship on the Commonwealth's economy, and underscores the importance of Israeli relations to the state, especially in the area of life sciences and high-tech.

Highlights of the study include:

• Nearly 100 companies in Massachusetts are founded by Israelis or offer products based on Israeli technology.

• These businesses generated $2.4 billion in direct revenue in Massachusetts in 2009.

• In total, the direct and indirect revenue impact on the Massachusetts economy was $7.8 billion.

• From an employment perspective, these businesses directly generated 5,920 jobs in Massachusetts.

• Some 50% of these businesses focus on information technology, 29% are in life sciences, and the remainder in other industries.




Israeli entrepreneurs chose Massachusetts over other US destinations to launch or grow their enterprises due to the deep talent pool of educated workers, the opportunity to be part of an industry cluster, world class universities and outstanding business infrastructure.
Israel has become one of the world's leading business start-up innovators in a wide range of markets.
Yair Shiran, Israel's economic minister to North America. "Israel has been called the 'start-up nation' for its success in new business innovation. When Israeli entrepreneurs look to globalize, they seek out places where there is an abundant workforce with higher education degrees, strong industry clusters, and a track record of new technologies becoming successful businesses."
It is informative to read the whole article.
In an atmosphere where Boycott, Divestment and Sanctions (BDS) is fouling the economic and academic waters, those who support such moves for ideological reasons might find that their supposed ethical stance is actually hurting them and, potentially, their own country.
If this is possible in the Commonwealth of Massachusetts, imagine what little Israel and its 7m citizens could be capable of in an atmosphere free of existential threat and where Israeli shekels and US dollars can truly beat swords into ploughshares for the common good and not just in the US.